"Monthly Gift Giveaway!"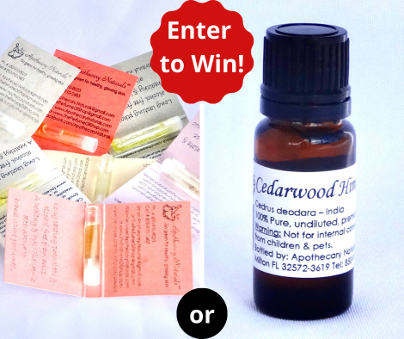 We are giving away 1 Scent Sample Pack (7 scents of our choice), OR 1 Essential Oil of our choice (valued at $9.95)!
To Enter simply enter your first name, last name, and email address below!

PLUS you'll receive a Free Gift just for entering!

Every month we will pull one winner and announce them via email. We will also email the winner directly. Just enter once and you're in the giveaway every time!

Giveaway is open to anyone in the world!
We will even pay for shipping to US residents only!
Enter Today!
NOTE: When you join this giveaway you agree to receive occasional promotional emails from us. If you unsubscribe from those emails you will be removed from the giveaway since we use this list to choose our winner.

We will never give out or sell your email! Please read Apothecary Naturals' Privacy Policy.